COMMERCIAL AND INDUSTRIAL GROUNDS CARE
Corporate Lawns – Established & Experienced
Although our name may be new to you, we've been serving Auckland commercial properties and factories for decades. Formed in 1981 as Alfresco Property Services, in early 2007 we chose to re-brand to Corporate Lawns as this name reflects more accurately the nature of our work.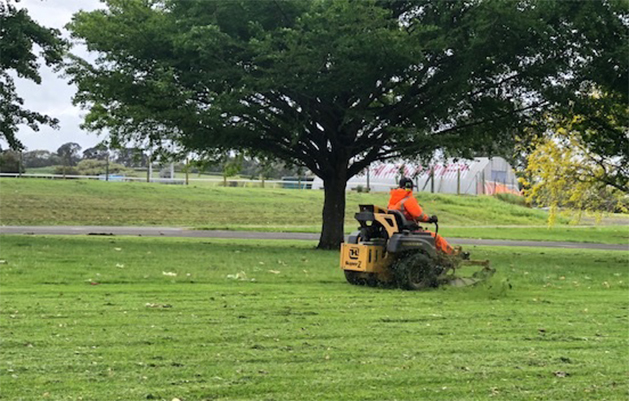 Guarantee: Quote within 24 hours, attend your job done within 48 hours.
When you contact us, we'll discuss your requirements and give you a written quote – within 24 hours, guaranteed. We'll visit your site and then, provided we receive written acceptance of our quote and terms of trade, we can mow your lawns within 48 hours, guaranteed.
We will do the extra work required to restore your lawns AT NO EXTRA COST 🙂
Read More